MEGALUG – The Ultimate in Mechanical Joint Restraints
EBAA Iron, the leader in water and waste-water pipeline joint technologies, offers the MEGALUG Mechanical Joint (MJ) Restraints for the following pipe materials: Ductile Iron Pipe, PVC Pipe, and Carbon Steel Pipe. Now in 60″ nominal.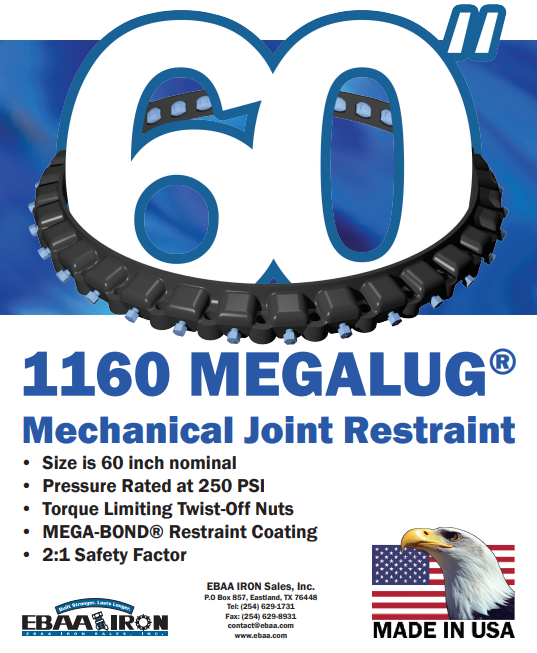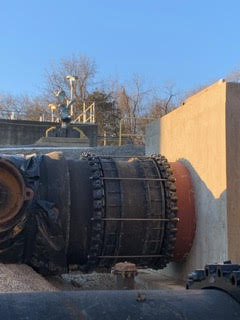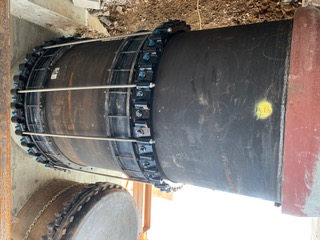 EBAA Iron casts and assembles the MEGALUG® Joint Restraint and other restraint products in their own Texas based foundries.